Privacy Myth 1: Privacy Is Dead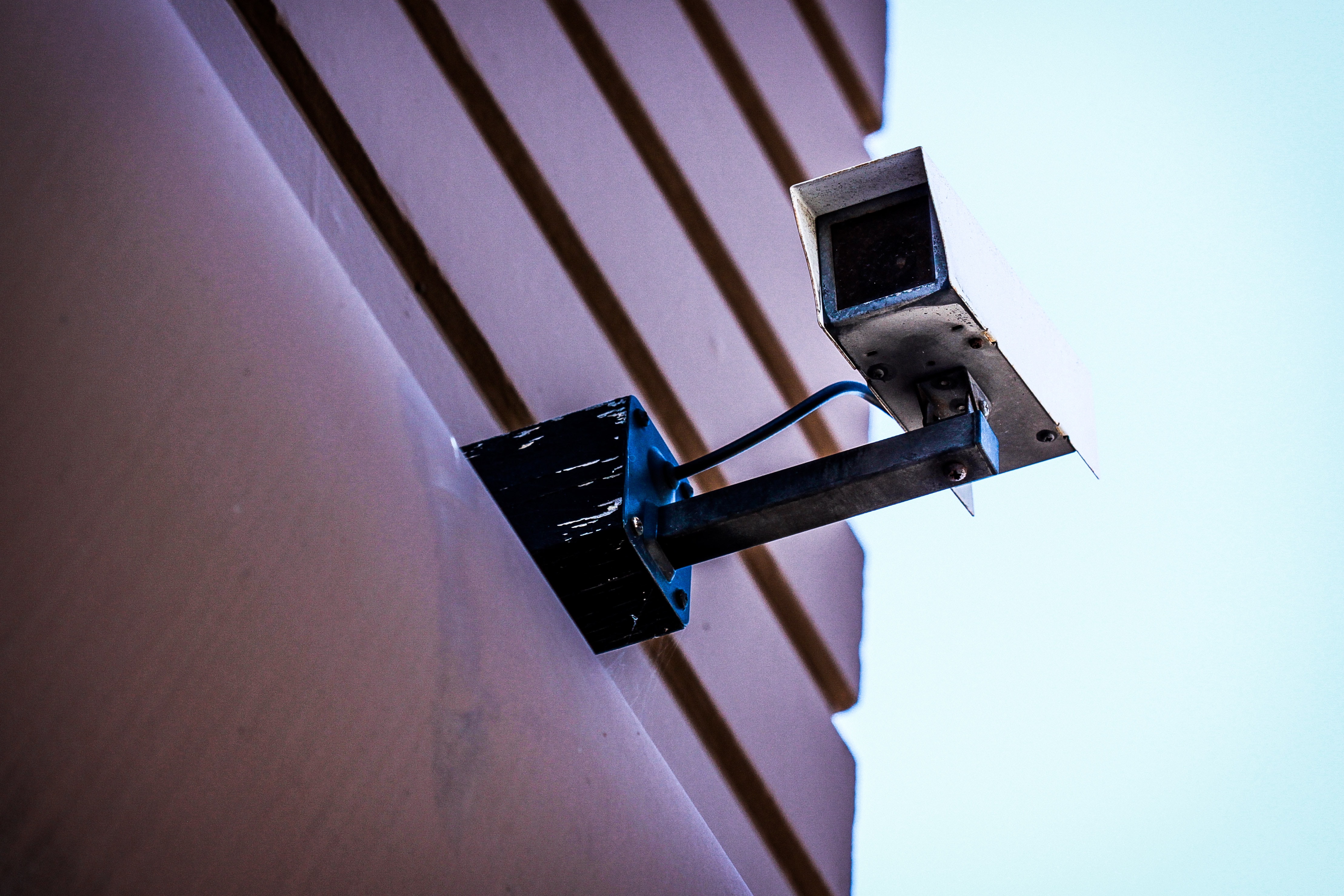 Is privacy dead? Quite the opposite: personal interest and personal spending on privacy is surging.
Research organizations frequently survey consumers and come away with statistics that would make a casual observer think we live in a society full of staunchly private and increasingly privacy-aware individuals. For example, a survey found 84% of respondents reported caring about privacy as a personal and societal issue, and 80% of those said they would be willing to take action to protect their privacy.

While those statistics appear to tell one side of the story, such "self assessment" surveys aren't always a reliable indicator of actual progress on any issue. Let's look beyond the surveys!
Are People Thinking About Privacy?
The NOW Corpus, which tracks word usage in newspapers and magazines, shows exponential growth in mentions of privacy, in recent years. This is likely assisted by privacy policies becoming standard across media platforms, which is itself an indicator of the rise of privacy, rather than a decline.


Google Trends, while problematic to rely on without other context, shows that personal web searches for the term privacy have continually reached new peaks since 2017, with record-setting interest in searches for privacy continually coming much closer together since 2018 than they did previously. This indicates a rising number of searches for privacy, happening at greater frequency than ever before.

A search of Google Scholar indicates an increase of lawsuits that contain the term privacy, from about 7,000 in 2010 to almost 13,000 in 2020.
Google indexed roughly 980 million websites using the word privacy in 2017. In 2020, that number more than doubled to 2 billion.
Are People Giving Money to Privacy Non-Profits?
Contributions to the privacy-focused non-profit EPIC have more than doubled since 2017. For the privacy-defending nonprofit Electronic Frontier Foundation, their revenue from contributions rose from an average of about 9 million per year from 2011-2014, to an average of almost 14 million per year from 2015-2018.
Are People Using Commercial Privacy Products?
Judging privacy interest by tracking the financial progress of for-profit companies is difficult, because there are no publicly-traded companies that target the consumer market with primarily privacy-defending products. However, when consumers are looking to make a purchase to increase their digital privacy, many will turn to VPN providers. Market research into consumers who have purchased VPN services indicates the market for such services has been growing substantially, year after year since 2016. In research published in 2020, "general privacy" was the second most common reason consumers gave for using VPN services.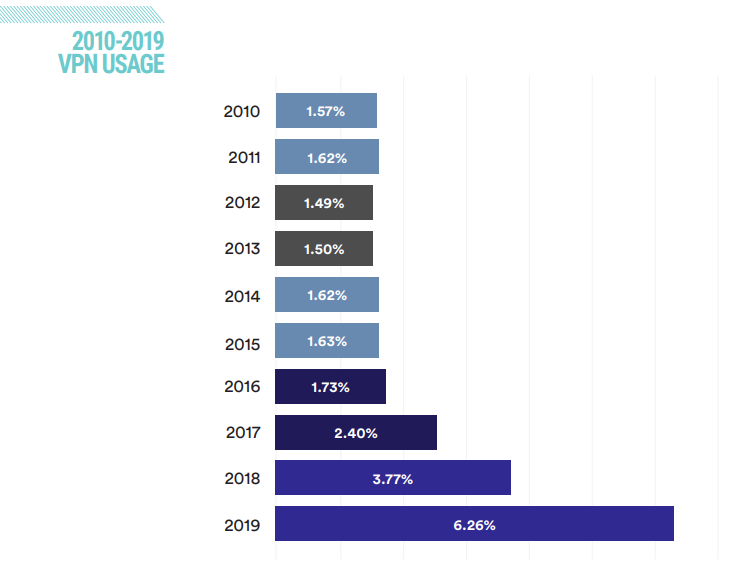 Another company that markets itself to consumers primarily using a privacy-defending message is the search engine DuckDuckGo, which prompts its users to "search the web without being tracked." While they processed on average 11 million search queries per day in January 2017, that has risen to an average of more than 60 million queries per day in January 2021.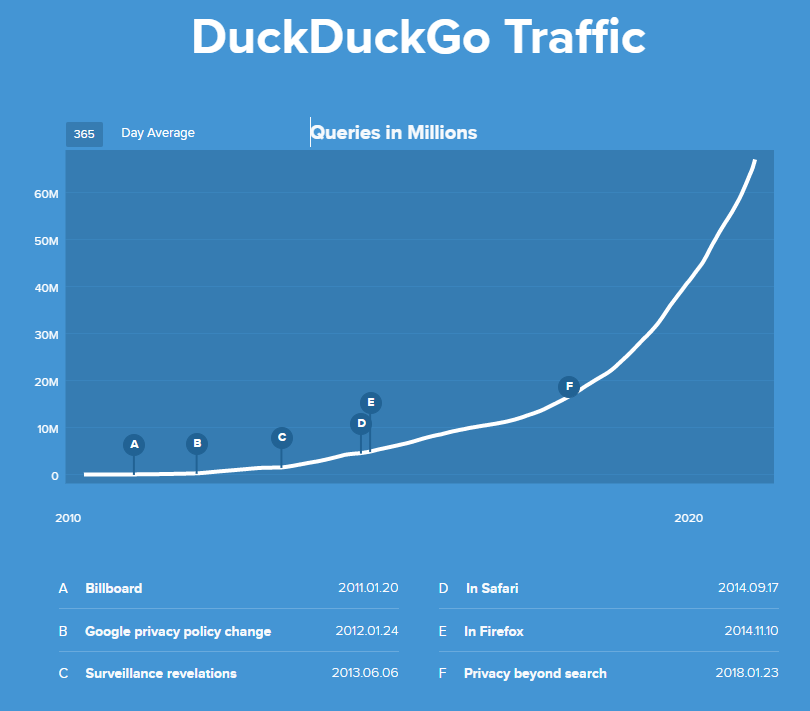 One last product we could look for signs of privacy's rise or decline would be the use of end-to-end encrypted messaging products. These products require extra effort to install on mobile devices, and often aren't as feature-rich as products that are built-in and have less security features. One of the primary reasons someone installs such an app is to take advantage of the privacy features offered.

Signal is one such app offering secure messaging services. How's growth? Here's what happened in early January 2021:

One market report estimated that Signal added 20 million users in the space of a single month, from December 2020 to January 2021. Is Signal particularly popular, or is something else going on? Let's look at the growth of one of Signal's competitors, Telegram, which also offers a messaging app viewed by many as being strong on privacy protections.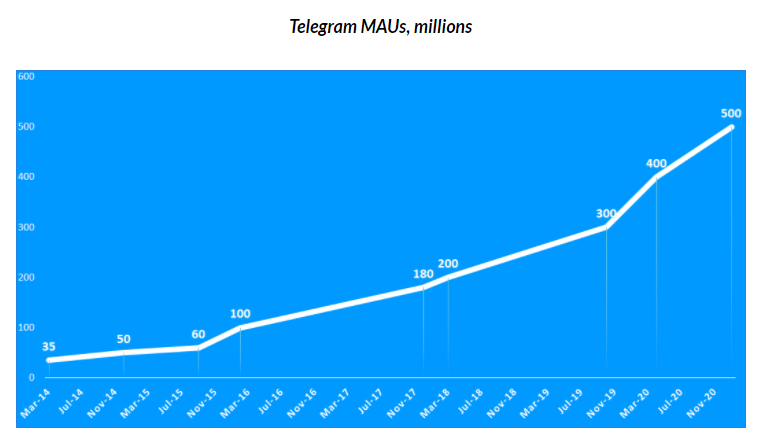 Telegram also experienced extreme growth in the closing months of 2020, even more so than Signal. Keen observers would note, however, that this surge of interest in Signal and Telegram was driven by an announcement from Facebook, stating they were changing the privacy policies of their WhatsApp messaging service. This announcement caused WhatsApp users to flee to other messaging services that were perceived as stronger on privacy.
That's true. Millions and millions of people were driven to install a unfamiliar service, exclusively because they felt like their existing service provider could no longer be trusted to protect their privacy.
Are Politicians Working on Privacy Laws?
CSO reports on an explosion of U.S. state privacy laws under consideration in 2020, showing that lawmakers are responding to societal pressures to strengthen privacy.
Countries such as New Zealand, Singapore, China, Russia and Japan have all either created new privacy laws or have strengthened existing privacy laws within the last year.
Accordingly, spending by corporations to comply with privacy laws, and protect themselves from the liability related to poor privacy practices, has skyrocketed. This has subsequently driven an an increase in professional organization membership, privacy careers and privacy-focused academic paths.
Why Does This Myth Persist?
Insistence that privacy is dead—let's call it privacy fatalism—is probably born out of the same anxieties and emotions that drive defeatist narratives in all walks of life. Those perspectives are usually complicated, born out of each individual's experiences and beliefs.
The truth is that the concept of privacy has likely been in its infancy for centuries, and only now is the personal information landscape rapidly advancing, thanks to information technology. Now that technology has reached the point where companies can develop entire business models based on monetizing individuals' personal information, we are seeing the rise of sophisticated, well-funded anti-privacy technology that may seem overwhelming to the common person.
But the numbers tell a different story. Individuals, non-profits and governments are actively developing our privacy defenses. Never before have so many in the general public been as active on the topic of privacy as they are now.